Cybersecurity: As Daunting as It May Seem, Business Owners Should Implement It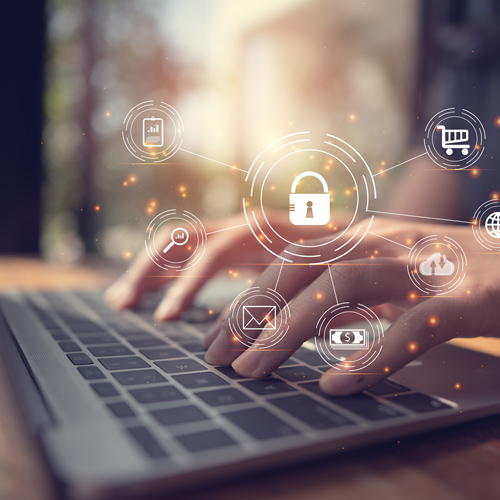 Guest article by Blog reader Brandon Butler.
Article submissions from readers are welcome. For article submission guidelines please see: https://physicalsecurityonline.com/submit-an-article/
As an entrepreneur, one of your primary concerns is keeping your business, your assets, your staff, and your customers safe — and today, part of that task involves investing in cybersecurity. For numerous leaders and business owners, though, that word seems a bit frightening, not just because it entails technical knowledge but because cyber threats become more intricate and insidious with time.
Just like you want to protect your place of business from intruders or theft, seeking cybersecurity is just as imperative — a must. And to help you understand more about it, Physical Security Online shares a few tips.
Understand Your Risk Exposure as a Business Owner
Before you work on handling any tech issue, you need to understand its depth. As a business owner, try to figure how vulnerable your networks are to various cyber-attacks. Estimate where all your data resides, along with your information processes' security. Also, find out your data encryption technique and backup data solutions.
To do all this, it's best to work with a tech expert to identify vulnerabilities in your existing security plan. Invest in assessment solutions that reveal your network deficiencies and combat digital threats. With such solutions, you can safeguard your business data.
Invest in Expert Cybersecurity Training
It's crucial to find a cybersecurity expert to train your team on vital steps to minimize your risk exposure. Liquid Web notes that such training promotes a security culture among your employees, who will have the confidence to remain alert while working with critical business data. The professionals will also teach your staff to detect potential threats and take steps to defend your company against cyberattacks.
Business owners can also attach liability to an employee for actions that expose their company to cyber threats. Emphasize the importance of cyber policies and ensure that your team remains up to date with changing policies. Also, watch out for internal attacks that unhappy employees can mount. Again, solid cybersecurity solutions can help you detect and resolve internal and external threats while keeping your systems and data secure.
Keep Applications Updated
Spiceworks notes that keeping your apps up to date is a crucial step for any business looking to protect its IT systems from being hacked into. To handle system and network vulnerabilities, make sure that software patches are downloaded whenever they become available. To add an extra layer of protection to your IT systems, you should use security products, such as firewalls and antivirus software, to ensure that the terminals are protected from the increasing number of cyberattacks on businesses.
Your vigilance should also extend to your website, which could be vulnerable to a malware infection that can leave an indelible mark on your business and your reputation. Be sure to regularly monitor your website traffic, or hire someone to do so.
Develop a Recovery Plan
Business owners should never forget that security must be a top priority. Even if it takes a lot of your time, cybersecurity is worth the effort as your business depends on you to protect it from attacks. Numerous companies are legally required to have some type of framework in place. For instance, depending on the field a business is operating in, it may need to conform with federal or state regulations, but there's yet another perspective to consider regarding cybersecurity. Besides keeping your own network and systems secure, you should also look to implement cybersecurity measures to protect your customers — this should be a good enough reason to start getting serious about cybersecurity.
A good recovery plan shouldn't be costly but easily implementable and flexible. Be sure to adopt various layers of protection, so your systems are safe, and also administer your business information using a single interface. Besides, it's imperative to test your recovery plan and infrastructures to check whether it has any vulnerabilities and how efficient it is in the face of new attacking techniques.
Don't Forget Physical Security as Well
If you spend a lot of time on the road due to your business, you probably have a small arsenal of devices that tag along with you. Although it's great to have a mobile office at your fingertips, all of this technology could draw the attention of unscrupulous individuals. As such, it's important to think about physical security as well as cybersecurity.
In addition to using a different password for all your devices, it's very important not to leave them unattended. This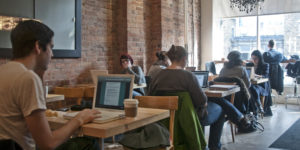 is especially true for when you're working in a public area, such as a shared office space or a coffee shop. Make sure that you have tracking software installed and turned on; should the worst-case scenario occur, you'll have a much greater chance of recovering your stolen device if you can pinpoint its location.
The Bottom Line
Rather than putting cybersecurity on the top of the list, many business owners end up pushing the practice somewhere down their priority lists, and that's how they become an easy target. Even if you might not be able to allocate much of your business budget to cybersecurity, make sure you at least have some policies in place to better protect your company, your staff, and your customers.
The Physical Security Online blog is dedicated to sharing the latest information in physical security with other security professionals. Subscribe today!