CCTV Cameras Don't Guarantee 100% Surveillance; Here's Why
Security concerns are a major issue these days owing to our cosmopolitan lifestyle and our hectic work schedules. It is not just about your home, but your workplace security is also of utmost importance. When we are on a look out for a new hoe or an office place, we make sure that the security features of the place are updated. Any loophole in the security is a potential reason to cancel the deal.
The market today is flooded with various security control features that claim to give foolproof security to your house and office. No one would want to risk the security of their families and priceless possessions and so, choosing the right kind of security feature for your home and office is crucial.
Ever since CCTV cameras have come into play, they have been one of the most sought after security systems that are installed in any of the buildings. In fact, you will rarely find one without them. But like everything, this is not perfect too. This is why people hire services like OGS Group Security Services to include the conventional security methods for their safety.
Let us see why CCTV cameras do not offer 100% security solutions and surveillance.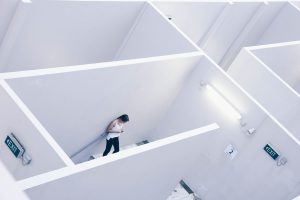 Blind spots- CCTV cameras are the kind of security systems that you will find anywhere and everywhere installed for the purpose of surveillance. But one of the things that is critical with the installation of the CCTV cameras is their positions. Even if you think that you have covered all the strategically important spots in your premises, there are still some blind spots left where there is no monitoring. These areas can be the ones that can compromise your security and be harmful to you and your family.
Hackable- CCTV security cameras do claim to provide all round surveillance but one of the most insecure thing about them is that they are hackable! Hackers are always on the lookout for systems that can be easily intruded and if your CCTV security systems are not protected or have silly passwords that are easy to crack, then you already know what I mean! This is why it is recommended that you keep updating your password of your system to avoid any intrusion.
Better vision will cost you more- this is more of a financial problem but it still affects the surveillance of the security systems. In case you land up buying CCTV cameras that are willing to give you a 'good' deal, you are sure to have been duped with low visibility cameras. Most of these cameras are the ones that only have a range of 10 to 20 feet and there are those high-end cameras that have a clear vision even at a distance of 75 to 100 feet often in HD or near HD. So, if you end up choosing the wrong one for your home, you know you are at risk!
Time lag- every CCTV camera system has has some delay versus real time irrespective of the resolution and it is independent of the cost or quality of the camera you have. Even the most expensive of the cameras have a lag of around 5 to 10 seconds. I am sure you understand the negative aspect of this time lag! Also, if you have a motion detector synchronised with your CCTV system, the results are not as you will expect.
Longevity and weather resistance- this is a problem that you will face in many of the so called weather resistant cameras which you bring home by paying a heavy bill! CCTV cameras  placed outdoors may get damaged by moderate rain as well and you will not even get to know when your surveillance system has stopped functioning until and unless you make a random check. So, when you will have to be careful about your camera security system when the weather is not good enough so that they remain in a good, working condition.