The Physicalsecurityonline.com Layered Home Security Plan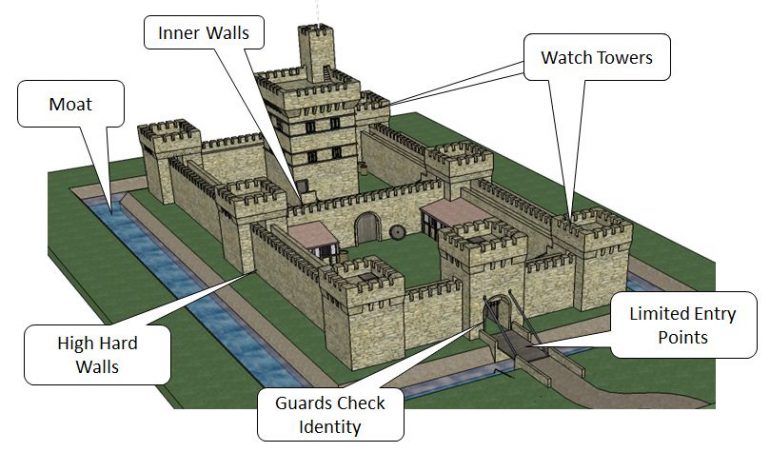 Over the years I have researched numerous security products and written a number of articles on ways to protect yourself and your home as part of a coordinated layered security strategy. A layered security system, whether for off-grid locations or typical urban residences, involves: deterrence, detection, delay, and response. Refer to article: Off Grid Locations Require "Old-School" Layered Security.
What would a typical home look like if the homeowner implemented all of my suggestions?
#1: Proper Fencing.
The first physical layer of security would be a good fence around the property. If the property was large, then the
fence might just surround the home's curtilage.* The purpose of this fence would be to first deter intruders and to make it difficult for an intruder to get onto the property if he was not sufficiently deterred. * "In common law, the curtilage of a house or dwelling is the land immediately surrounding it, including any closely associated buildings and structures."
Instead of a solid sturdy tall fence, this fence might be a flimsy wire fence or a more traditional wooden or vinyl fence with a not-so-sturdy trellis at the top of the fence. If the intruder managed to get over the fence, the intruder would be greeted with some thorny bushes just on the other side of the fence. Refer article: Fences That Keep Burglars Out – an effective compromise.
#2. Surveillance Cameras.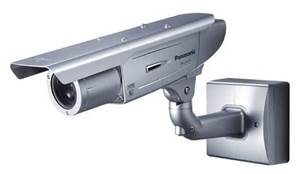 Although there is no evidence that surveillance cameras deter criminal behavior, there is value in capturing good clear video of the intruder from the moment he enters the property. Refer article: What Good are Security Surveillance Cameras?  
#3. Effective Lighting.
As the intruder moved toward the house or outbuildings, the intruder would be illuminated by blue floodlights. Evidence suggests that blue lighting provides a higher deterrent effect than prosaic white or "yellow" floodlight illumination. Refer article: Outdoor Security Lighting: Consider Going Blue.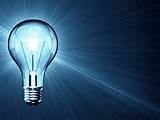 Along with the intruder getting spotlighted with blue light, the light would follow the intruder as he moves about. If the intruder moves behind a bush, he would be illuminated attempting to hide behind the bush. As soon as he moved from behind the bush the floodlight would spot him again and continue illuminating him. Refer: Security Lights That Track Intruders.
#4. Eyeball Signage.
If the intruder continued and made it within eyesight of a garage, shed, or some other outbuilding the intruder would see some signs with menacing looking eyeballs. These signs subconsciously attract attention and utilize the psychology of compliance. Refer article: Security Signs with Menacing Eyes.
#5. Alarms that Repel!
If the intruder makes it to a shed, garage, or some other outbuilding and forces entry, the intruder would be greeted by a Burglar Bomb or some similar device. Refer article: BLAST the Burglars with Pepper-Spray!
If the building housed high value property like vintage cars, tractors, or sensitive documents, the burglar might be repelled by Security Fog. Refer article: Repelling Robbers and Foiling Burglars and Thieves with Security Fog.
If my property was somewhat rural, the intruder might also encounter a gaggle of geese. Refer article: SECURITY ANIMALS: More than just Dogs.
#6. Guard Dog – real or imagined.
While sneaking across my property the intruder might be confronted by a guard dog or even an invisible dog.  Refer articles:  Guide to Choosing a Dog for Security & Invisible Dogs that Deter Burglars and Invisible Dogs that Deter Burglars.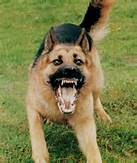 #7. Armed Response.
Finally, if the intruder was not deterred by the multiple layers of defensive security and makes it to my residence, I will be armed. If the intruder ignores my verbal warnings to "Go Away! – Get Out of Here!" and tries to break in, he may be met by lethal force. Refer article: To Carry, or not to Carry.